Oksana Sokol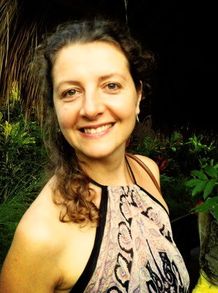 Oksana's own personal journey with health challenges led her to immerse and practice nutrition with living foods and energy healing. Through nature, connection and the ability to grasp the moment of aliveness she wanted to see if she could also make her life her fullest expression, could life itself be her art.
The road to recovery is also redefining, with its many turns and corners, it's reinventing and fortifying a new way of being. By becoming empowered she now leads others to improve their well-being with coaching, food, movement and lifestyle choices as well as successfully guiding individuals through personalised cleansing and detox programs.
With numerous yoga training's and certifications she now primarily teachers and practices Yoga Synergy as taught by Simon Borg Olivier and Bianca Machliss. From Australia she has lived in Ubud, Bali teaching yoga at Radiantly Alive Yoga Studio and on numerous retreats. She is the founder of Suly Yoga Shala at the Bali Global Foundation where underprivileged local students are given the opportunity to develop their full potential.
Yoga for her is a way of life, consciously living every moment of the day aligning her values with her actions and connections. She creates retreats and experiences with the ultimate goal of sharing ideas and inspiration about living a fuller, a more autonomous, a more enriched life benefiting ourselves individually and as a contribution to the greater whole.
For more details on programs & schedules email. Get inspired by her daily life in Bali on Instagram @oksysox.
---
Anita Taylor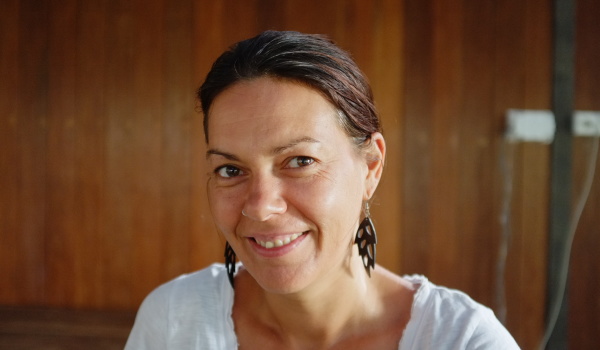 Anita is a shining example of real transformation.  After being diagnosed with MS she decided to choose the road less traveled. Intuition told her she could heal naturally so she chose to follow that inner guidance and did not take the regular allopathic route. She embarked on a journey of self discovery and self mastery. She set upon researching and changed her entire lifestyle. The foundation of her transformation was her diet, she changed to 100% raw food. She found a naturopathic doctor with 40 years experience in the detoxification field who supported her healing with a range of high quality organic herbs.
MS is a neurological condition requiring a very high fruit intake as it is the only food that can regenerate neurons. Neurons are cells that transmit and process information, they are also the core components of the brain and spinal cord.
Being housebound with a limited range of movement and extreme fatigue, exercise was impossible so she started with the most basic of yoga and breathing exercises. Each day she dedicated herself to the art of detoxification, practicing yoga along with a host of other healing modalities that helped along the way.  Slowly she began to see results and heal.
Not only did Anita heal her physical body but she opened herself up to a new way of living authentically and organically. Her body and mind were stripped of reasoning and everything that she had previously been limited by!
Today she lives free from programming and limitations and is inspiring and leading others to a life of pure health, joy and bliss.
Through cultivating her own awareness Anita is now dedicated to awakening others to their full potential. Anita is a natural healer and her ability to heal comes from the knowledge that she is healed!
---
 Bjorn Leonards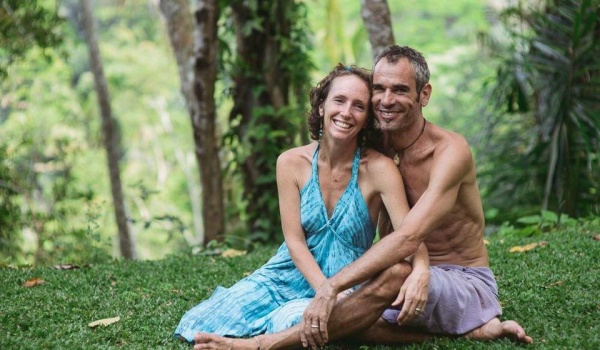 Bjorn lives with his wife Brie and two of their three children exactly where they want to live. Right now that is Ubud, Bali. Bjorn does not buy into the rigid and limited mainstream concept based on fear and guilt. As a consequence neither he nor his wife have a conventional 9 to 5 job. And their children don't go to school. In Bjorn's opinion institutions are there to be questioned and thoroughly scrutinised. They exist so we can experience how it feels to give away our power and find out what happens when we are instructed to blindly follow. Restricted by oftentimes bs rules and regulations.
Bjorn lives immersing himself in a conscious Love Affair with Life. He sees himself as a Life Artist, constantly evaluating, shifting, envisioning and creating from the infinite art supply life is offering at all times.
He is deeply dedicated to fully showing up. All the way. Every day. With his wide open Heart. Allowing Love to flow unrestricted. Noticing, translating and sharing his experience with people who are ready to step into their full life potential. This and his capability to hold safe and sacred space, to See and unconditionally hold people, has made him a sought after personal development guide and mentor and inspirational speaker.
Together with Brie they are also working with couples and individuals sharing their experience and insights of Alive Relationships.
---
Brie Lamers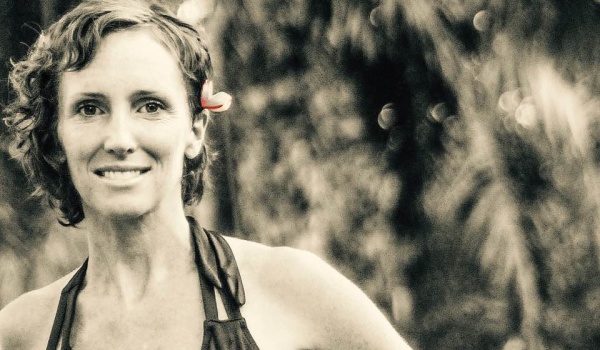 Brie grew up speaking of her dreams as a real part of daily life, having out of body experiences, and having the deep knowing that magic is real and anything is possible. These experiences have brought her to this moment, exactly where she wants to be. Living in Bali for now with Bjorn, her husband of 20 years, and their children, she has stepped rather radically out of many of the systems of Western society. Their children have been mainly unschooled, given the opportunity to learn from their hearts, where bliss resides, and to live in trust~ as this is uncharted territory.
Brie has been facilitating healing journeys through sound, guided visual meditation, deep listening and love. She practices energy movement, heart expansion and living in her essence. Within her heart space and presence, she is able to lean into greater depths while helping others to find their aliveness, bliss, and the ability to embrace radical self love and limitless~ness.
Relationship Awakening is something Brie and Bjorn love to do together. They offer sacred space for people to come into deeper connection within themselves and others through conscious communication. Finding great joy in offering new ideas and perspectives to the unsuspecting, Brie spends much time gently shattering old paradigms and making space for expansion and amazing "impossibilities" to occur.
---