Raw Greenylicous Herb Soup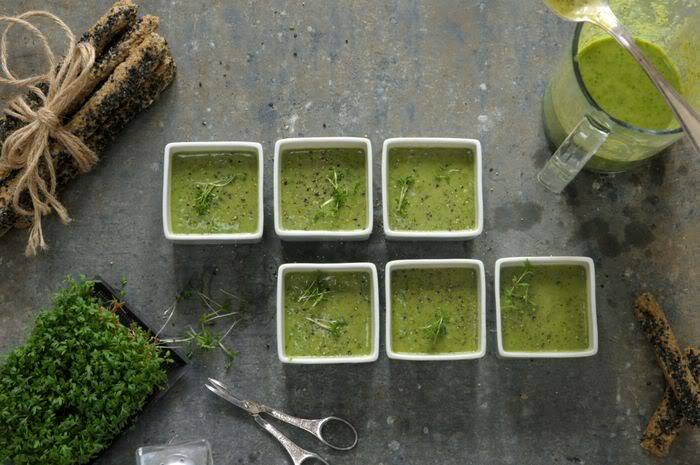 This raw herb soup will (apart from blow your mind) serve 10 peeps as an appetizer or 4 hungry ones as a dinner.
You will need:
1.5 medium sized Avocado
2 stalks of Celery, finely chopped
1 large handful of roughly chopped Cilantro
1 small handful of roughly chopped Mint
1.5 cup Coconut water
1 cup cold water
1 small tsp of Himalayan salt/Celtic sea salt
1 tsp freshly ground Black pepper
Some fresh garden cress for decoration and final flavor touch
How to make:
Cut and scoop out the avocados in a large bowl or a high speed blender.
Add the rest of the ingredients and mix with a hand blender or in the high speed blender.
Keep refrigerated.
Try and enjoy our recipe for a satisfying superfood soup that is packed with living food energy!
"To live is so startling it leaves little time for anything else."

Categories

Archives

"Go confidently in the direction of your dreams.
Live the life you have imagined."
– Henry David Thoreau