Raw food, Fries, Face wash and Forest
I write this on a little idyllic island just off Bali called Nusa Lembongan. The sunsets are magical from the heat haze that's spreading far from the Borneo forest that is ablaze at the moment.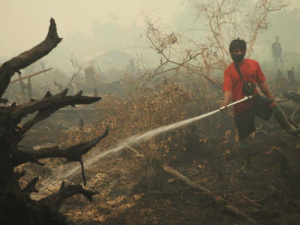 These fires are consuming the oldest jungle in the world, destroying the natural habitat of the last largest remaining population of Orangutans, (which literally translate to the people of the forest), its threatening the indigenous Dayak communities, and engulfing 40 million people in toxic haze. All in the name of planting Palm Oil.
As I lean into the calamity of the situation my heart cries in anguish for mother earth. The rape and pillaging of her precious resources seem to be accelerating in this very moment. Like it's a race towards some dead-line to exterminate and disintegrate anything and everyone that might still be living in its natural organic order.
I came to Bali five years ago to immerse myself in a life of yoga, to heal from social traumas, to live more closely to nature, to live in community, there were many reasons but the biggest one was to give space to pursue the prime challenges of today's time: what it means to live as a sovereign being.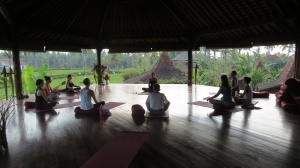 This quest requires a lot of self reflection and self analysis. It turns out that humans are easily programmed, and to start peeling away habits and external doctrines from natural impulses is not an easy task to do ~ especially amidst all the 'noise' of fear and condemnation that society implants from the very get-go.
I came to appreciate how much a living food diet allowed my body to heal from many ailments, but it also facilitated another level of understanding of how much our food choices impact the greater world. I used to live on dairy, breads and packaged foods just like everyone else. I use to think that as long as I had my bit I was in the lead. I was the privileged and I deserved the best.
I now even more so believe that I am the privileged and I deserve the best. Just the best has changed. Rather than slabs of cheese and processed delicacies, beers, and barbecues which have a huge impact on the earth, I now wholeheartedly choose organic, unadulterated, cleaner and leaner choices. And with these conscious choices I make a stand for what I value most: A healthy planet, healthy relationships with ourselves and one another.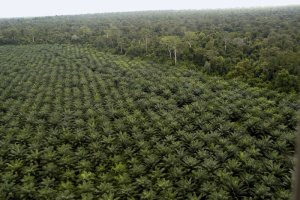 Palm oil is used by big corporations and pharmaceutical companies as the new fossil fuel and it is literally in everything that is known as conventional. Not only is it known as vegetable oil for deep frying, but its derivatives are used in the production of bactericides, cosmetics, soaps and detergents. It also goes by the names of Sodium Lauryl Sulfate, Sodium Lauryl Lactylate/Sulphate which is literally in all products that foam. Check your shampoos and face-wash for it.
Here is a great article that will help you test your own usage. Be honest! http://blog.ucsusa.org/how-many-products-with-palm-oil-do-i-use-in-a-day
And here is what you are hunting for. The different names to Palm oil and its derivatives are:
Vegetable Oil, Vegetable Fat, Palm Kernel, Palm Kernel Oil, Palm Fruit Oil, Palmate, Palmitate, Palmolein, Glyceryl, Stearate, Stearic Acid, Elaeis Guineensis, Palmitic Acid, Palm Stearine, Palmitoyl Oxostearamide, Palmitoyl Tetrapeptide-3, Sodium Laureth Sulfate, Sodium Lauryl Sulfate, Sodium Kernelate, Sodium Palm Kernelate, Sodium Lauryl Lactylate/Sulphate, Hyrated Palm Glycerides, Etyl Palmitate, Octyl Palmitate, Palmityl Alcohol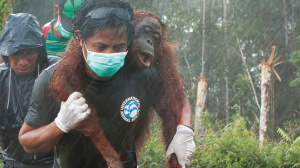 Whether you take a stand for nature, for the orangutans, or for your own well-being your choices will not only vastly improve your own health and prospects for longevity but it will inevitably be doing the same for other creatures, people and the environment. You see we aren't separate from one another, it all comes hand in hand. It's time to make a stand and not just wait for others to fix it.
Excellent viewing: Heart of the Haze http://www.channelnewsasia.com/tv/tvshows/getreal-s14/heart-of-the-haze/2227836.html
"To live is so startling it leaves little time for anything else."

Categories

Archives

"Go confidently in the direction of your dreams.
Live the life you have imagined."
– Henry David Thoreau