The science of Mudras is a big part of yoga and is based on the fundamental principles of life and the five elements of Fire, Air, Ether, Earth and Water corresponding with each finger of the hand.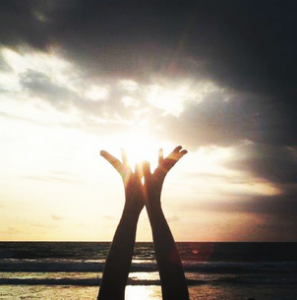 They are mainly performed as gestures by fingers, hand positions combined with yoga postures or are performed on their own. They are also often done during meditation.
Mudras also known as energy controls hold electromagnetic power which is said once held maintains equilibrium in the body elements.
There are even prescriptions of holding particular mudras for set periods of time for rejuvenating the body, healing diseases and to also help with focus. A mudra for any ailment!
The Yoga Synergy sequences  incorporate them within their system and is a great opportunity to experience their effects whilst practicing yoga.
For the purpose of these next few posts we will keep the focus on particular hand mudras and later expand into generating mudras within postures.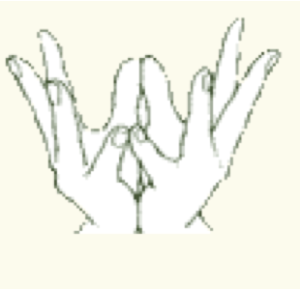 PANKAJ MUDRA or also known as the Lotus Mudra
Is a symbol of purity and offering, and a part of worship.
In this mudra both the thumbs and little fingers touch each other.
This mudra is said to develop the fire and water elements as well as balancing them out.
'Like a lotus, which remains detached from the mud in which it blooms, a practitioner remains detached from the mud of attachment, while continuing their meditation.'
This mudra has a cooling effect on the body, the nervous system improves and the mind becomes calms. It's said to be a great pacifier for fevers and to work well with blood disorders.
For me I feel like my whole mood lightens up when I make this gesture it makes me want to smile. Try it out for yourself and leave a comment below!
You can find out more about Oksana
here
"To live is so startling it leaves little time for anything else."

Categories

Archives

"Go confidently in the direction of your dreams.
Live the life you have imagined."
– Henry David Thoreau