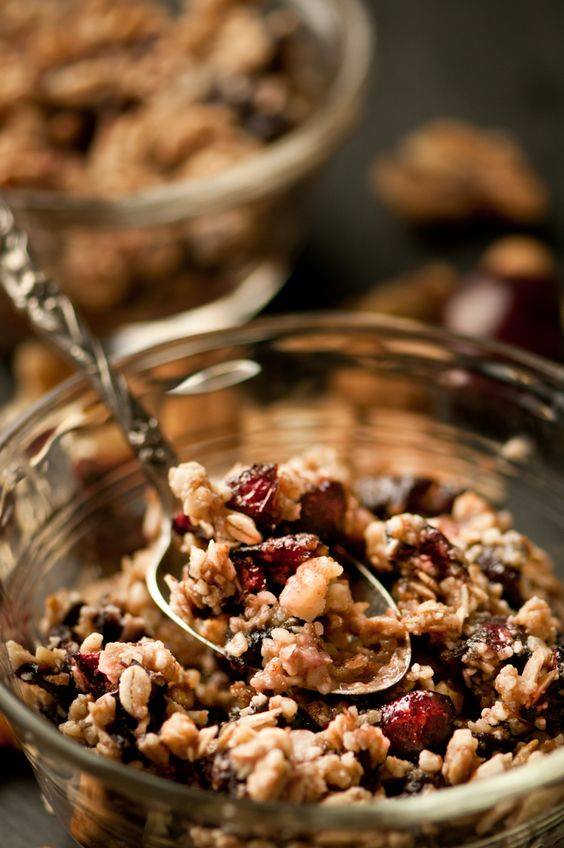 This low-calorie, high-fiber, delicious dessert can serve 4 peeps. Let us share with you this super quick and easy recipe.
You will need:
2 cups walnuts
1 cup almonds
2 cups flaked, raw oats
2 cups fresh cherries (pitted and chopped)
1/2 cup agave nectar (or liquid sweetener of choice)
How to make:
Place walnuts and almonds in food processor.
Pulse until coarsely ground.
Remove to bowl.
Stir oats into nut mixture.
Mix together cherries and agave.
Stir into nut mixture.
Place in 4 ramekins (or small glass bowls).
Dehydrate at 145 or 45 minutes. (Don't worry, it is still raw. The food temp never goes above 115.)
Reduce heat to 115.
Dehydrate for 5-6 more hours.
Serve warm.
This dessert couldn't be easier! Enjoy!
"To live is so startling it leaves little time for anything else."

Categories

Archives

"Go confidently in the direction of your dreams.
Live the life you have imagined."
– Henry David Thoreau