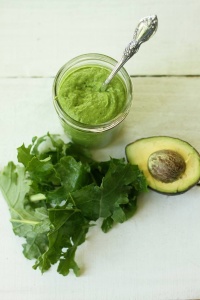 Try the Raw Kale Avocado Pesto and let me know what you think!
Ingredients:
1 ripe avocado
two big handfuls of kale leaves
3-4 cloves garlic
1 tbsp raw cider vinegar
extra virgin olive oil
1/2 tsp sea salt
water
Pour on your favorite pasta, and enjoy!
Click here to make your own Zucchini Pasta.
"To live is so startling it leaves little time for anything else."

Categories

Archives

"Go confidently in the direction of your dreams.
Live the life you have imagined."
– Henry David Thoreau