Holding on to anger, resentments, hurt and pain rather than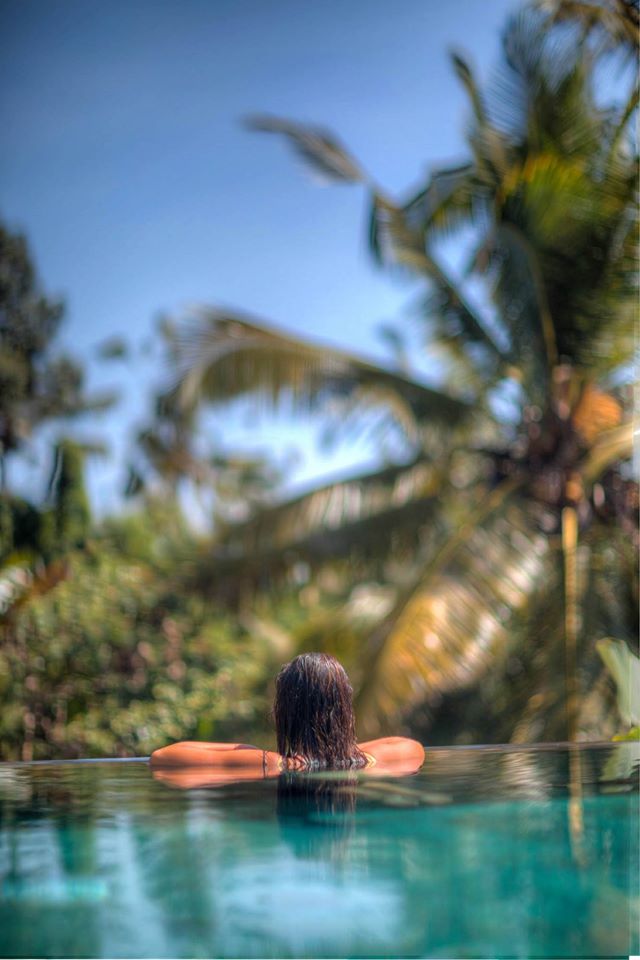 forgiving is something that is very detrimental to our health.
When we can resolve major issues like power, control,
abandonment, jealousy, and anger issues the sooner we can move out of the drama and into a really creative, productive and exciting life in which we are truly growing!
When we overeat eat cooked foods, processed foods, junk foods, packaged foods loaded with chemicals, over-salty & over-flavoured foods, or we overeat then our colon is stressed. And when our colon is stressed, we are stressed. And then it's much harder to be kind, positive, loving or forgiving.
We are so addicted to foods that harm us. And so it is easy to get addicted to addictive negative
emotions that harm us too.
And just as much it's easy to get addicted to anger, hate, confusion, sadness, despair. Powerful emotions generating powerful addictive chemicals in our body.
But when we eat a raw diet, it's possible to break the cycle. Diet and emotions work together in so many ways. And interesting that eating a diet which is not addictive in any way, we become free of addictions. We think more clearly. We aren't so easily stressed.
This is what we focus on our retreats. We do a week of raw food, eating our way into health one bite at a time. We workout and bring play back into our life. And we do our inner work. And together these planes support each-other to generate a huge forward momentum that we are truly shift into a whole new way of life and a whole new level of vibrancy!
We offer personalised retreats to support you in any transition; a holiday just for you. Please see our personalised page for all the details.
I wasn't sure about writing a detox blog this year because it seemed predictable, but something clicked inside of me and I wanted to write about how we can learn to listen more about our body and know when it is time to reboot or reset the button.
There are many reasons why people have the need to clean out the cobwebs. Here the main reasons:
overindulgence
chronic-stress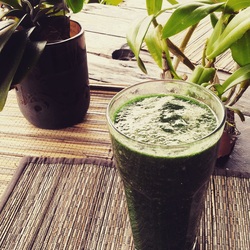 fatigue
sluggishness
digestive problems (bloating,skin problems)
Results:
Gain more energy
increase vitality
refined senses
clear mind and focus
positivity
inspired and motivate
Realigning with our internal guidance system is the reason why I detox.  I love the way my food-mind -body comes into balance. We need to learn how to listen to our body's and know when it is time.
Here is a really simple plan.
1 big glass of warm water with Lemon or Apple cider vinegar upon rising.
1/2 an hour later 1 smoothie
    Ginger/Mint/Mango Smoothie
2 cups firmly packed Greens: spinach, kale, collard, purslane,
1/2 cup mint
1/2 lemon with rind for bioflavanoids
1/2 avocado
1 mango fresh or frozen
2 cups water
1 Tbs. spirulina, hemp powder, maca, optional
Blend in a high speed blender until smooth
Drink lots of water during the day
   Coriander, Spinach Sweet Potato Soup
2 cups Spinach or Kale
1/2 cup coriander
1/2 avocado
1-2 Tbs. Coconut oil
1/2 sweet potato cubed
1 small nob tumeric fresh
2 cups water
Blend in a high speed blender and consume around 4 pm
Daily skin brushing – The skin is our biggest organ, by invigorating the whole body we allow the toxins to come out.  It's a  really simple process to get the skin smooth and glowing, and also great for those stubborn cellulite areas too!
Sauna – infra-red saunas are the best, but any sauna will steam-clean you from the inside out. Make this a weekly habit for a month and just feel the difference.
Exercise – this means walking, yoga, swimming – get out and about as much as you can.
Meditation – Find a nice tranquil place and make this your special meditation spot. Just 15 minutes a day with the intention of being still and quiet will do wonders for you.
By making small changes to your routine you can experience great benefits. It doesn't mean you have to go-hard or go-home, it doesn't mean you need to restrict yourself and push yourself to the edge every time. Just a few simple additions to your daily life will bring a spring back to your step, and you never know perhaps they will become a regular part of your  life.
Be happy, love life and shine!
"To live is so startling it leaves little time for anything else."

Categories

Archives

"Go confidently in the direction of your dreams.
Live the life you have imagined."
– Henry David Thoreau