I wasn't sure about writing a detox blog this year because it seemed predictable, but something clicked inside of me and I wanted to write about how we can learn to listen more about our body and know when it is time to reboot or reset the button.
There are many reasons why people have the need to clean out the cobwebs. Here the main reasons:
overindulgence
chronic-stress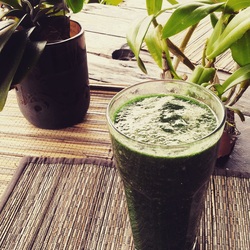 fatigue
sluggishness
digestive problems (bloating,skin problems)
Results:
Gain more energy
increase vitality
refined senses
clear mind and focus
positivity
inspired and motivate
Realigning with our internal guidance system is the reason why I detox.  I love the way my food-mind -body comes into balance. We need to learn how to listen to our body's and know when it is time.
Here is a really simple plan.
1 big glass of warm water with Lemon or Apple cider vinegar upon rising.
1/2 an hour later 1 smoothie
    Ginger/Mint/Mango Smoothie
2 cups firmly packed Greens: spinach, kale, collard, purslane,
1/2 cup mint
1/2 lemon with rind for bioflavanoids
1/2 avocado
1 mango fresh or frozen
2 cups water
1 Tbs. spirulina, hemp powder, maca, optional
Blend in a high speed blender until smooth
Drink lots of water during the day
   Coriander, Spinach Sweet Potato Soup
2 cups Spinach or Kale
1/2 cup coriander
1/2 avocado
1-2 Tbs. Coconut oil
1/2 sweet potato cubed
1 small nob tumeric fresh
2 cups water
Blend in a high speed blender and consume around 4 pm
Daily skin brushing – The skin is our biggest organ, by invigorating the whole body we allow the toxins to come out.  It's a  really simple process to get the skin smooth and glowing, and also great for those stubborn cellulite areas too!
Sauna – infra-red saunas are the best, but any sauna will steam-clean you from the inside out. Make this a weekly habit for a month and just feel the difference.
Exercise – this means walking, yoga, swimming – get out and about as much as you can.
Meditation – Find a nice tranquil place and make this your special meditation spot. Just 15 minutes a day with the intention of being still and quiet will do wonders for you.
By making small changes to your routine you can experience great benefits. It doesn't mean you have to go-hard or go-home, it doesn't mean you need to restrict yourself and push yourself to the edge every time. Just a few simple additions to your daily life will bring a spring back to your step, and you never know perhaps they will become a regular part of your  life.
Be happy, love life and shine!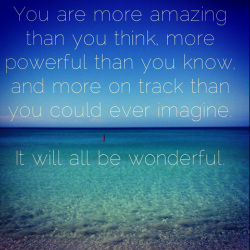 Gekko interviewed Oksana Sokol, an Australian yoga teacher who lives on Bali to whom yoga and healthy lifestyle practices brought a more meaningful existence. We have all dwelled in that dark place of not knowing what is our direction, or purpose in life but having sensed there is something bigger and better out there for us. Oksana changed her life dramatically, she moved to Bali and has been helping others make positive and conscious lifestyle choices. Creating a yoga program for disadvantaged children at the Bali Global Foundation and organising yoga and raw food retreats several times a year.
Oksana: I was living as a successful film technician's life working in the TV and in the Film industry. Life was in the fast lane. I was busy making a name for myself, hopping from one big job to the next, money fame and fortune was always just one step ahead of me.
But at the end of the day, what became quite apparent to me was that I was living a really unfulfilled and not so happy life. I just knew there was something else for me but I didn't know what it was.
After a set of crises one day I woke up realising that I was lost. Most of my relationships where dysfunctional and I had no idea where up or down was.
My first yoga practice was not asana, it was meditation and energy work. This is how I begun healing myself. I became involved with Master Chao Kok Suis' work with pranic healing. I began to learn how to approach life differently as the old ways weren't working for me. In fact when I looked around it wasn't working for many people around me so I had no role models that had it all pulled together. I started to explore, learn and push boundaries that were all new to me. I detoxed the body,  I read and learnt about new ways of living and practices.
My whole perspective on life shifted. I stopped watching TV, and started participating in conscious conversations.
I came to Bali to do yoga teacher training over 4 years ago and I never left. I whole-heartedly embarked on this journey ever since. I created a yoga program for disadvantaged children at the Bali Global Foundation which gave me a platform to put things into action; the path of service to others. Doing something outside of ourselves, for others less fortunate, unconditionally is an amazing tool to shift our perspective – especially if we think we don't have 'enough' of something in our lives.
Gekko: How do yoga student s benefit from their practice? What changes do you notice in students?
Oksana: Yoga is actually a science, a path to learn about and develop your inner self. If you do certain things in a particular way you get certain results. As Pattabhi Jois said: Practice. Practice. All is coming.
Everybody's yoga journey is unique, some people come to yoga to get a work out, others come with injuries or discomforts that need attention, and some are looking to find peace and stillness in their hearts.
Whatever it is that attracts us to the practice, at the end of the day it's a vehicle for us to appreciate the connection that already exists within is.
We come to a realisation that the physical body and the mind are connected to everything and everyone else – as big as that seems to be.
Changes can happen immediately or they can happen more subtle with time. From feeling more flexible and at ease with our bodies to being able to control our emotions and reactions to things – yoga is such a wonderful tool.


Gekko: What makes you happy?
Oksana: I consider myself to be very lucky to be living a life I could have only dreamt of. All the things that I do in life make me happy, and I keep my focus on the things that make me happy. It's interconnected.
The connections that I have now with my friends, my family, with my community trough my yoga practice all contribute to this. I finally feel like I have a sense of belonging, in my own skin and on this planet. This wasn't always the case but it has been a wonderful journey so far and I can only look forward to all the future adventures that life has in store for me.
Posted by Iva Tarle from Gekko Retreats
"To live is so startling it leaves little time for anything else."

Categories

Archives

"Go confidently in the direction of your dreams.
Live the life you have imagined."
– Henry David Thoreau